In the spring of 2004 students at the University of Texas School of Architecture architectural program were given the opportunity to inaugurate a new studio program called Design/Build/Texas. A select number of graduate and upper-level architecture students spent the spring semester developing an innovative design for a 1,300 square foot house to be built on the Browning Ranch. In the summer several of the students participated in the construction of the house, a model for current best-design practices in sustainable architecture, featuring onsite rainwater collection and filtration.
In 2005 and 2006 the University of Texas School of Architecture and Texas A&M School of Architecture used the Browning Ranch to study land planning and development.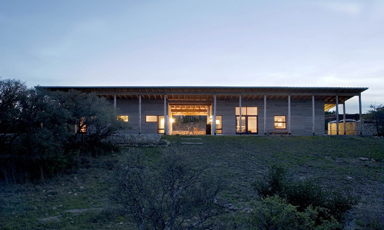 Design/Build/Texas class project.